Are you listening?

Let us help you

connect with the frontline in realtime

and gather

employee feedback 24 hours a day.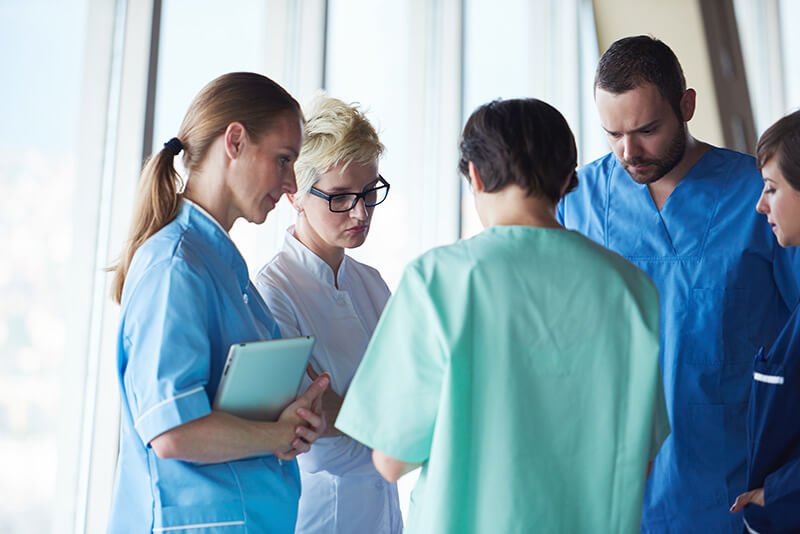 We are in the middle of a paradigm shift in healthcare. The task we face today is to listen to the frontline and respond to their needs. By offering the Joslin Insight App to the frontline, you can improve retention by listening in realtime.
Realtime listening.
A map to guide you.
The Joslin Insight App was developed to improve retention by identifying the interventions needed to increase nurse satisfaction in realtime. We believe every voice should be heard, and that listening in realtime is the new gold standard. Nurse leaders can know what the frontline is thinking today, not weeks or months from now.
We operate in the cloud, which enables you to connect with the frontline in realtime and take meaningful, data-driven action daily. Using our tool, you will receive a live stream of unit-level qualitative and quantitative data with live comparisons to national benchmarks.
As an approved ANCC Magnet vendor, we provide unit-level metrics for all seven ANCC Magnet categories. We can eliminate the stress over unpredictable RN Engagement surveys. Our tool will lift the burden by informing you in realtime where to focus your energy to improve.
We believe the Magnet Journey should be accessible to everyone, small and large facilities alike. Our tool is open to all. Whether you are a Magnet-recognized organization, on the Magnet journey, or just want to connect with your frontline, we are here to support you every step of the way. 
Interprofessional Relationships
Leadership Responsiveness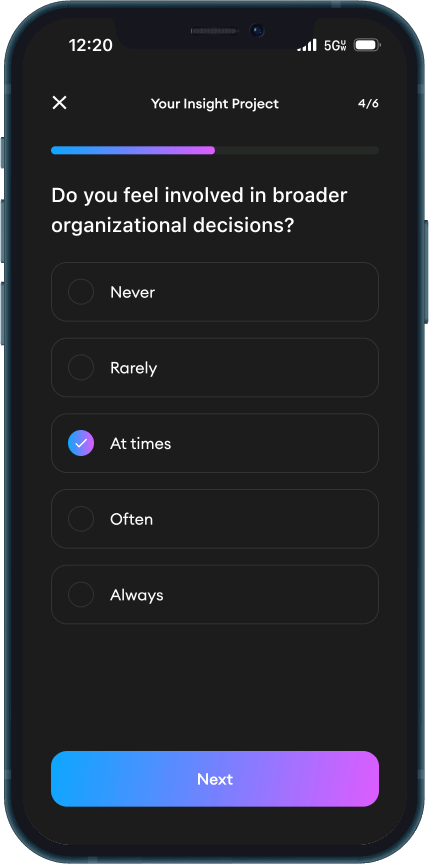 Improving retention.

One voice at a time.
Engagement should be about the people. In a recent study, 31% of the frontline said genuinely listening to their voice and responding to their needs will improve their work satisfaction, and 46% of leaders said listening to the voice of the frontline and responding to their needs has had a positive impact on their work environment.†  Focus on the people and the numbers will follow.
† American Nurses Foundation Workplace Survey

Joslin Insight
App features: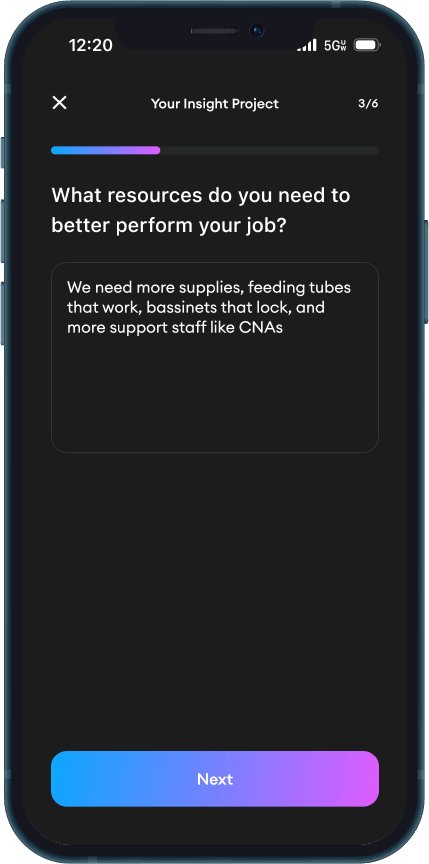 Realtime listening

starts here.
Are you listening? Learn how to connect with the frontline in realtime.
Submit a form or email [email protected]
We'll respond right away.